Lexus LS400
ECM, ECU repair
The Lexus LS400 as well as other popular Lexus models, often have trouble with the engine computers when they get older.
It is due to age, not mileage or other sources, such as a failure elsewhere in the vehicle, almost every time.

Higher quality replacement parts and components, are always used in the LS400 ECM ECU rebuilding process to ensure long life and better performance of the ECM over time.


Most of our LS400 ECM inventory is comprised of rebuilt units that were purchased by us in good working condition, not as failed cores to be repaired.This provides a better source for a quality ECM to the end user.
ECU repair and return service or sales from our extensive inventory, we take pride in our work and the delivery of a reliable quality product.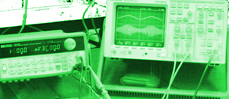 Call us with your part #s for price quote 800 241 6689
We have many LS400 ECMs, ECUs in stock
with 18 month warranty - unlimited mileage
Call us toll free with your part #s at 800 241 6689
---

Rebuild and Return Service - $250. for Lexus, Toyota ECMs
including return shipping - 18 month warranty
This is a fairly common failure, these Lexus LS400 models have issues in the ECM
that will need to be tended to if you want to keep your car in good running condition.
The transmission is also controled by the ECM on these Lexus LS400 models,
so the symptoms can very often be transmission problems and or fuel injection
related trouble such as no spark, no pulse, misfire, running rich etc...
Ship to 140 Private Rd. 7869, Holly Lake, Texas 75765
---
Many of the popular Lexus LS400 ECM part #s

89661-50010
89661-50020
89661-50031
89661-50032
89661-50042
89661-50100
89661-50102
89661-50140
89661-50141
89661-50142
89661-50150
89661-50151
89661-50220
89661-50221
89661-50230
89661-50231
89661-50234
89661-50302
89661-50303
89661-50330
89661-50340
89661-50341
89661-50431
89661-50433
89661-50434
89661-50501
89661-50502
89661-50530
89661-50531
89661-50560
89661-50641