Attn: '92 owners:
Before sending in a '91-'92 MD740087, MD739228, MD751888, MD758085, or MD758086
for rebuild and return service,
please check the main processing chips on the circuit board for signs of the examples below.
If you have either of these on your TCM, it will not be repairable.
There is one large chip and two smaller ones on these.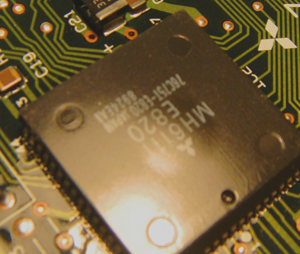 This is the classic bubbled chip,
it is possible to replace the chip, but it is not available for replacement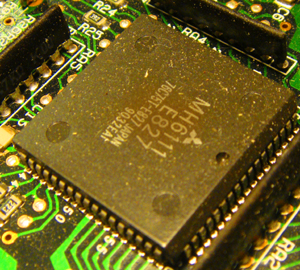 This is a sneaky one, the brown center burnt chip,
this is easy to miss, sometimes it is very faint, not as obvious as this one,
but it is still a board killer.

---