ECM or TCM repair
It is widely known that most of the failures with these particular type of Mitsubishi ECMs and TCMs, as well as Honda ECMS and TCMs,are due to the electrolytic capacitors leaking and causing acid corrosion to the circuit board and any of the components in the path of their destruction. Once you are experiencing symptoms, it is too late to just change the capacitors. The damage has been done.
Higher quality replacement parts are used in the rebuilding process to ensure a long life and better performance of the control unit.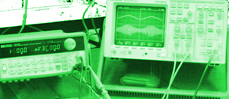 Send it to us at
Foreign Auto Computer Repair, Inc.
425 Private Rd. 3190, Big Sandy, Texas 75755
Please include your contact info, a note taped to the computer is best.




Our repair service addresses the specific problems we find with your ECM, we also
replace other components that are prone to failures as a preventive care maintanence.
This helps to give the control unit a longer proper functioning life span.
If your computer is not repairable, or is good and not in need of repair,
there is a $35. charge for checking it out and shipping it back to you
(includes the return shipping to you)
If you're not sure that your part is bad, and want it checked first,
please include a note that says that, otherwise we will assume that
it has been properly diagnosed already, and is in fact a failed control unit.

---
Our technicians have years of experience with these type of control units and our
remanufacturing process is very thorough and reliable.

Foreign Auto Computer is an owner operated family business
providing quality automotive computer sales and service
from coast to coast and beyond since 1998.
Foreign Auto Computer, Inc.
425 Private Rd. 3190, Big Sandy, Texas 75755
---
Popular units include Honda Accord ECM & TCM, Honda Civic ECU, Acura Integra ECM, Legend ECM,
Hyundai Tiburon BCM, Mitsubishi 3000GT ECM & TCM, Dodge Stealth ECM and TCM, Diamante' ECM & TCM, Geo Tracker ECM, Suzuki Side Kick ECU, Samurai ECU, Mazda B2600i ECM, B2200i ECU, MPV ECM, Eclipse ECM and TCU, Talon ECU and TCM, Montero ECM, ECU