Lexus ECM or ECU repair & return service
Lexus LS400, ES300, SC300, SC400, GS, RX, LX, and GX series, all extremely expensive from the dealer.
As an economic alternative we offer our rebuild and return service to save you several hundreds of dollars, when compared to the purchase price of a new electronic control unit at the dealer.
Higher quality replacement parts are used in the control unit rebuilding process
to ensure a long life and better performance of the computer.


Most of our Lexus ECM inventory is comprised of rebuilt units that were purchased by us in good working condition, not as failed cores to be repaired.This provides a better source for a quality ECM to the end user.
ECU repair and return service or sales from our extensive inventory, we take pride in our work and the delivery of a reliable quality product.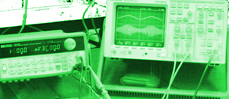 Call with your part #s for price quote
903 636 4081
.Just ship us your computer along with your contact information,
We'll call you for billing info or any questions when it arrives.
Ship to us:
Foreign Auto Computer Repair, Inc.
425 Private Rd. 3190, Big Sandy, 75755
Please include your contact info, a note taped to the computer is best.



Our repair service addresses the specific problems we find with your ECM, we also
replace other components that are prone to failures as a preventive care maintanence.
This helps to give the control unit a longer proper functioning life span.



If your computer is not repairable, or is good and not in need of repair,
there is a $35. charge for checking it out and shipping it back to you
(includes the return shipping to you)
If you're not sure that your part is bad, and want it checked first,
please include a note that says that, otherwise we will assume that
it has been properly diagnosed already, and is in fact a failed control unit.
---
Our technicians have years of experience with these Lexus control units
and our remanufacturing process is very thorough and reliable.
We have rebuilt thousands of Lexus ECMs for automotive dealerships,
repair shops, salvage yards, individuals and parts outlets.
Foreign Auto Computer is an owner operated family business
providing quality automotive computer sales and service
from coast to coast and beyond since 1998.
Popular vehicles include LS400, ES300, SC300, SC400, also IS, GS, GX, LS, & LX models
Popular ECM failures that we repair here "in house" include ECMs from Lexus LS400, ES300, SC300, SC400, including but not limited to 89661 24310, 89661 24311, 89661 24312, 89661 24313, 89661 24350, 89661 24230, 89661 24231, 89661 24322, 89661 24240. 89661 50140, 89661 50141, 89661 50142, 89661 33330, 89661 33340, 89661 33350, 89661 33180, 89661 33181, 89661 33440, 89661 30681, 89661 30690, 89661 30691, 89661 24510, 89661 24511, 89661 24512 and many more.