ECM or ECU repair

Higher quality replacement parts are used in the rebuilding process to give a longer life and restore performance of the unit.


On '99 - '01 Maxima & I30
the Idle Control Shorting and burning the ECM is common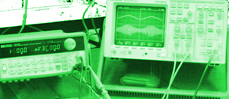 Popular models include Infinity I30, Q45, Nissan Maxima, Pathfinder, Xterra, Frontier, Sentra, Altima, etc...
Most of the ECMs in these vehicles are paired up with the immobilizer in the security system.
If your ECM is repairable, reflash or reprograming is not needed.
---
Send us your Nissan ECM for Repair & Return Service,
be sure to include a note with your contact info,
we'll call you for billing or questions after we open it up and check it out



Our technicians have years of experience with these type of engine control units and
our remanufacturing process is very thorough and reliable.
Any questions please feel free to call us at 903 636 4081
___________________________________________________________________
Popular ECM and TCM failures that we repair here "in house" include ECMs and TCMs from Nissan, Nissan Sentra, Maxima, Pathfinder, Xterra, Altima, Lexus LS400, ES300, SC300, SC400, and GS series, Toyota 4 Runner,Tacoma, Corolla,Celica, Mitsubishi 3000GT, Dodge Stealth, Mitsubishi Eclipse, Plymouth Laser, Eagle Talon, Mitsubishi Diamante', Dodge D50, Mitsubishi Mighty Max, Plymouth Arrow, Mitsubishi Expo, Plymouth Colt and Colt Vista, Mitsubishi Mirage, Dodge Colt, Eagle Summit, Mitsubishi Montero, Dodge Raider, Ford Probe, Mazda 626, Mazda Protoge', Mazda B2200i, Mazda B2600i, Mazda MPV, Honda Accord, Honda Civic, Hyundai Accent, Hyundai Excel, Hyundai Scoupe, and Hyundai Elantra. We also rebuild Mitsubishi Idle Speed Control Motors or Idle Air Servo Control motors.