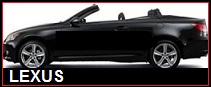 Rebuilt Engine Computers for Lexus LS400, LS430, SC300, SC400, ES300, ES330, GS300, GS350, GS400, GS430, IS250, IS300, RX300, RX330, RX350, RX450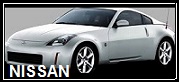 Rebuilt Engine Computers and Transmission Computers for Nissan Truck, Sentra, Maxima, Pathfinder, Titan, Xterra, Frontier, Altima, Quest, 240SX, 300ZX, 350Z


Rebuilt Engine Computers for Toyota Truck, Avalon, Celica, 4Runner, Camry, T100, Highlander, Sequoia, Land Cruiser, Solara, Matrix, Sienna, Tundra, Corolla, Echo, Tercel,
Rebuilt Engine Computers for Infiniti I30, I35,J30, J35, EX35, EX37, FX, G20, G30, M30, M35, Q45, QX4, QX56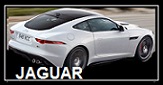 Rebuilt Engine Computers and Transmission Computers for Jaguar S Type, X Type, XJ8, XK8, XJR, XJS, XJ6, Vanden Plas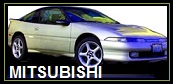 Rebuilt Engine Computers and Transmission Computers for Mitsubishi Eclipse, 3000GT, Diamante', Galant, Expo, Mirage, Endeavor, Lancer, Outlander, Mighty Max, Montero

Rebuilt Engine & Transmission Computers for Hyundai Elantra, Santa Fe, Tuscon, Tiburon, Scoupe, Sonata, Accent, Excel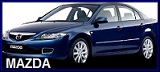 Rebuilt Engine Computers for Mazda RX8, Protoge', MX6, 626, Miata, B2200i, B2600i, MPV, Millenia, Navajo, Mazda 3, Mazda 6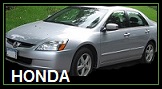 Rebuilt Engine and Transmission Computers for Honda Accord, Civic, Odyssey, Pilot, Element, Passport, Prelude, Accord Wagon, Del Sol
Engine and Transmission Computers for Acura Integra, Legend, CL, TL, CSX, MDX, NSX, TLX, TSX, Vigor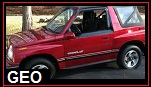 Rebuilt Engine Computers for Geo Tracker, Metro, Prizm, Spectrum, Storm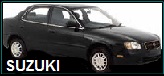 Engine Computers for Suzuki Samurai, Side Kick, Swift, Vitara, Esteem, XL7
---
Click the link below with your auto manufacturer,
our ECM Repair & Return Service pricing is split in two groups.

ECM Repair Service w/ 5 year warranty

- Not every ECM, ECU will be repairable -
Some ECMs, ECUs are just not good candidates for repair.

Many control units must be completely replaced, due to the type of failure they have experienced, while yet others are almost always in repairable condition.
Call and lets us know what year and model ECU you are working with and we will advise you accordingly, we may need the part # on your ECU, ECM, TCU, TCM or BCM, or what ever you have, in order to give you an accurate answer.





Rebuilt ECM sales, ECU repair w/ 5 year warranty


Engine computers and Transmission computers,
that is ECM, ECU, PCM, EBX, etc...
TCM, TCU & Body Control Modules, the BCM.
We rebuild and sell automotive electronic control units for Japanese, Korean, and European auto manufacturers.

While Lexus, Nissan, and Volkswagen are the most popular brands we see regularly, we are able to help you
with other auto makers as well.
Toyota, Infiniti, Honda, Acura, Jaguar, Hyundai and more.

Call us with your part #s 800 241 6689
or text us at 903 216 6456

We charge $35. for inspection & return of your part
(but only if there is no sale or repair,)

- Factory security - Anti Theft Systems -
Most all vehicles after 1998 have an anti theft immobilizer security system in place that communicates with the ECM, ECU and with your key.
Reprogramming the immobilizer, ECM & key together is required after installation when an ECM, ECU is being replaced.


In most cases we can help you beat this system on most vehicles,
by moving the anti theft data from your original ECU over to a rebuilt ECM.
Then there is no reprogramming needed.
Call us first to make sure your ECU is one that can be transfered.

==========================================
---
engine computer, transmission computer, ECM, ECU, TCM, TCU, EBX, PCM, ECM repair, ECU repair, Lexus, LS400, LS430, ES300, ES330, GS300, GS350, GS400, GS430, IS250, IS300, RX300, RX330, RX350, RX400, RX450, LX470, SC300, SC400, SC430, Toyota, 4Runner, Matrix, Echo, Corolla, Camry, T100, Tundra, Toyota Truck, Avalon, Solara, Highlander, Land Cruiser, Sienna, Celica, Tercel, Nissan, Altima, Sentra, Pathfinder, Xterra, Maxima, Titan, Frontier, Quest, 240SX, 350Z, Infiniti, I30, J30, Q45, I35, J35, EX35, EX37, QX4, QX56, G20, G30, Audi, S4, A4, A6, A8, Quarto, TT, VW, Volkswagen, Passat, Beetle, Jetta, Honda, Accord, Civic, Del Sol, Odyssey, Pilot, Element, Passport, Prelude, Accord Wagon, Acura, CSX, GSX, NSX, TSX, Legend, Integra, CL, TL, TLX, MDX, Volvo, S60, S90,